Ruth Bader Ginsburg
Associate Justice of the Supreme Court of the United States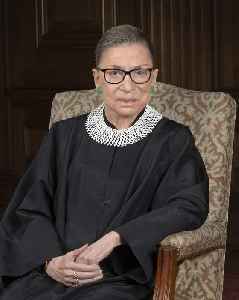 Ruth Bader Ginsburg is an Associate Justice of the Supreme Court of the United States. Ginsburg was appointed by President Bill Clinton and took the oath of office on August 10, 1993. She is the second female justice of four to be confirmed to the court. Following O'Connor's retirement, and until Sotomayor joined the court, Ginsburg was the only female justice on the Supreme Court. During that time, Ginsburg became more forceful with her dissents, which were noted by legal observers and in popular culture. She is generally viewed as belonging to the liberal wing of the court. Ginsburg has authored notable majority opinions, including United States v. Virginia, Olmstead v. L.C., and Friends of the Earth, Inc. v. Laidlaw Environmental Services, Inc.


'We're going to get a bus': WomenVote lobby group to hit electorates
Its "unofficial patron saint" is US Supreme Court judge Ruth Bader Ginsburg and its aim is to elevate policies affecting women from the "fringe" to mainstream.
The Age - Published
Search this site and the web:
You Might Like