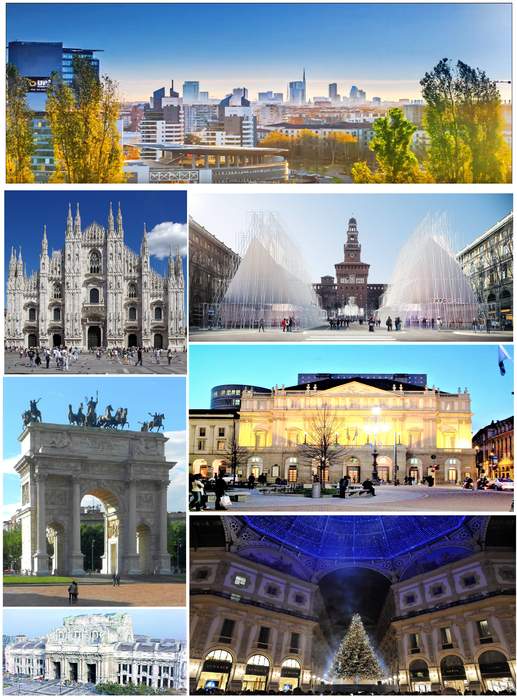 Milan is a city in northern Italy, capital of Lombardy, and the second-most populous city in Italy after Rome. Milan served as the capital of the Western Roman Empire, the Duchy of Milan and the Kingdom of Lombardy–Venetia. The city proper has a population of about 1.4 million while its metropolitan city has 3.26 million inhabitants. Its continuously built-up urban area, that stretches well beyond the boundaries of the administrative metropolitan city, is the fourth largest in the EU with 5.27 million inhabitants. The population within the wider Milan metropolitan area, also known as Greater Milan, is estimated at 8.2 million, making it by far the largest metropolitan area in Italy and the 3rd largest in the EU.
Residents of Milan woke up on Monday (December 28) to heavy snowfall blanketing their northern Italian city.
The northern Italian town's famous Piazza Duomo was looking particularly scenic with its white winter coat.