French Open
French Open Tennis Championships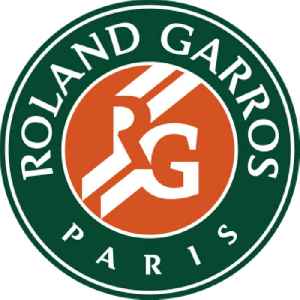 The French Open, also called Roland-Garros, is a major tennis tournament held over two weeks at the Stade Roland-Garros in Paris, France, beginning in late May each year. The venue is named after the French aviator Roland Garros. It is the premier clay court tennis championship tournament in the world and the second of the four annual Grand Slam tournaments, the other three being the Australian Open, Wimbledon and the US Open. The French Open is currently the only Grand Slam tournament held on clay, and it is the conclusion of the spring clay court season. Before 1975, the French Open was the lone non-grass major tournament. Between the seven rounds needed for a championship, the slow-playing surface and the best-of-five-set men's singles matches, the event is widely considered to be the most physically demanding tennis tournament in the world.


I regret U.S. Open and Roland Garros failures, says Djokovic

SHOWS: BELGRADE, SERBIA (OCTOBER 22, 2020) (REUTERS - ACCESS ALL) 1. NOVAK DJOKOVIC APPROACHING MEDIA TO SPEAK 2. SHADOW OF DJOKOVIC ON THE GROUND 3. (SOUNDBITE) (Serbian) NOVAK DJOKOVIC, SAYING: "
Credit: Reuters - Sports Duration: 03:52
Published
French Open champ Swiatek sticks to water during celebrations

RESENDING WITH COMPLETE SCRIPT VIDEO SHOWS: INTERVIEW WITH PIOTR SIERZPUTOWSKI, COACH OF FRENCH OPEN WOMEN'S CHAMPION IGA SWIATEK / B-ROLL OF SWIATEK WITH FRENCH OPEN TROPHY / STILL PHOTOGRAPHS FROM
Credit: Reuters - Sports Duration: 01:50
Published
Tennis: Rafael Nadal thrashes Novak Djokovic to extend record at French Open to 13 titles

The 34-year-old Spaniard brought his Grand Slam tally to 20 with a near-perfect performance against the Serbian No1 seed at Roland Garros.View on euronews
Credit: euronews (in English) Duration: 00:50
Published
Federer tweets congrats to Nadal on tying his record of 20 Grand Slam singles titles

Roger Federer tweets congratulations to Rafa Nadal after the Spaniard equals his record of 20 Grand Slam singles titles with win at French Open
Credit: Reuters - Sports Duration: 00:33
Published
Nadal wins 13th French Open title

Spaniard Rafael Nadal inflicted one of the most humiliating defeats on great rival Novak Djokovic in the French Open final on Sunday, thrashing the world number one 6-0 6-2 7-5 to lift a..
Credit: Reuters Studio Duration: 01:04
Published
Polish President Duda among those congratulating French Open champ Swiatek on social media

Polish President Andrzej Duda and soccer player Robert Lewandowski among those congratulating French Open champ Iga Swiatek on winning the country's first tennis Grand Slam title
Credit: Reuters - Sports Duration: 01:27
Published
Nadal questions French Open scheduling after late match

Rafael Nadal questions tournament organisers as his French Open quarter-final win against Jannik Sinner finished at 1:26am.
Credit: Reuters - Sports Duration: 01:22
Published
French prosecutors open French Open match-fixing investigation

French prosecutors say they have opened an investigation into alleged match-fixing involving a women's first-round doubles match at the French Open.
Credit: Reuters - Sports Duration: 00:53
Published
Serena withdraws from French Open

Serena Williams' search for a record-equaling 24th Grand Slam title will extend into another year after an Achilles tendon injury forced her to withdraw from the French Open on Wednesday. Freddie..
Credit: Reuters Studio Duration: 01:09
Published
Serena Williams Withdraws From French Open After Achilles Injury

CNN reports that Serena Williams has pulled out of the French Open. Williams is suffering from an Achilles injury. The withdrawal comes ahead of her scheduled second round match against Tsvetana..
Credit: Wochit News Duration: 00:27
Published
Bopanna, living in bubbles, chasing slam glory with Shapovalov

Indian tennis ace Rohan Bopanna has experienced three different bio bubbles over the last one month, the latest being in Paris. In this chat with HT ahead of the 2020 French Open, India's highest..
Credit: HT Digital Content Duration: 20:04
Published
A chilly start for the French Open

With fewer spectators and drizzly weather the French Open - starting in September due to the coronavirus pandemic, got off to an underwhelming start on Sunday. David Doyle reports.
Credit: Reuters Studio Duration: 01:10
Published
Players put in final practice sessions ahead of Roland Garros start

Roland Garros big guns practice ahead of the last Grand Slam of the year beginning on Sunday.
Credit: Reuters - Sports Duration: 05:53
Published
Djokovic's hunt for 18th Grand Slam begins with practice session

Novak Djokovic trains on Court Phillipe Chatrier as he fine tunes prep ahead of the French Open which begins on Sunday.
Credit: Reuters - Sports Duration: 05:09
Published
Nadal faces tough path to French Open final

Players gear up for the French Open - the final grand slam of the year.
Credit: Reuters - Sports Duration: 05:32
Published
Players practice at Roland Garros ahead of French Open

Alexander Zverev, Stan Wawrinka, Andy Murray and Angelique Kerber are among the players preparing for the French Open on the Philippe-Chartier court.
Credit: Reuters - Sports Duration: 03:24
Published
You Might Like