John Eppel
Zimbabwean writer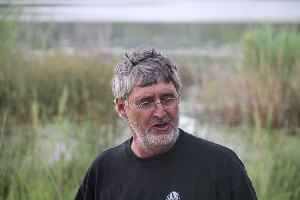 John Eppel was born in Lydenburg, South Africa. He moved to Colleen Bawn, a small mining town in the south of Southern Rhodesia, at the age of four. He was educated at Milton High School in Bulawayo, and later attended the University of Natal in South Africa, where he completed his English master's degree in 'A Study of Keatsian Dialectics'. He married at the age of 34 and has three children; Ben, Ruth and Joe. His ex-wife, Shari, is a poet and prominent human rights activist. Eppel teaches English at Christian Brothers College, Bulawayo.


John Eppel, Bomber Command navigator on 30 missions
Eighteen months, nine training courses and 250 hours flying had prepared him for his 30 missions bombing targets in Germany, Holland and France.
The Age - Published
Search this site and the web:
You Might Like