Univision
US-based Spanish-language TV channel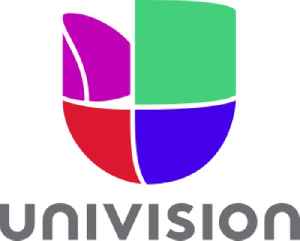 Univision is a North American Spanish-language free-to-air television network that is owned by Univision Communications. It is the country's largest provider of Spanish-language content, followed by American competitor Telemundo. The network's programming is aimed at the Latino public and includes telenovelas and other drama series, sports, sitcoms, reality and variety series, news programming, and imported Spanish-language feature films. Univision is headquartered in Midtown Manhattan, New York City, and has its major studios, production facilities, and business operations based in Doral, Florida.


Lakers return relief loan funds amid lockdown

The Los Angeles Lakers returned a loan obtained through the U.S. government's Paycheck Protection Program (PPP), the team confirmed on Monday, after learning that funds in the federal program had been..
Credit: Reuters - Politics Duration: 01:11
Published
Georgia forges ahead with reopening despite warnings from experts

Georgia pushed ahead with its plan to become the first U.S. state to allow an array of merchants to reopen on Friday following a month-long shutdown to stanch the coronavirus outbreak, even though both..
Credit: Reuters Studio Duration: 02:45
Published
Back to work protests spread to Texas

Texas became the latest U.S. state Saturday hit by a protest largely from supporters of President Donald Trump anxious to get back to work, while the governor of New York said his coronavirus-battered..
Credit: Reuters Studio Duration: 02:04
Published
You Might Like
No news matches found
Sorry, we were unable to find any results in our database for your query
Free news archive access

Did you know?
You are eligible to search our news archive with millions of news references free of charge.

To do this, please sign in first at the top of the screen.

• Information about free access to our news archive


Search this site and the web: