General Motors
American automotive manufacturing company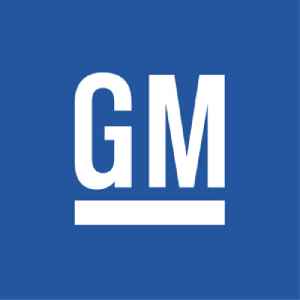 General Motors Company, commonly referred to as General Motors (GM), is an American multinational corporation headquartered in Detroit that designs, manufactures, markets, and distributes vehicles and vehicle parts, and sells financial services, with global headquarters in Detroit's Renaissance Center. It was originally founded by William C. Durant on September 16, 1908 as a holding company. The company is the largest American automobile manufacturer, and one of the world's largest. As of 2019, General Motors is ranked #13 on the Fortune 500 rankings of the largest United States corporations by total revenue.


Trump uses defence mechanism to ensure ventilator production

US President Donald Trump invokes defence mechanism to compel General Motors to make ventilators. Mr Trump said: "This afternoon, I invoke the Defence Production Act to compel General Motors to accept,..
Credit: PA - Press Association STUDIO Duration: 00:47
Published
Trump tells GM to make ventilators amid patient surge

U.S. President Donald Trump on Friday invoked emergency powers to require General Motors to build much-needed ventilators as U.S. hospitals brace for a patient surge. Lisa Bernhard has more.
Credit: Reuters Studio Duration: 03:16
Published
Trump invoking Defense Production Act to acquire more ventilators

U.S. President Donald Trump on Friday said that he is invoking the Defense Production Act to require General Motors Co to build much-needed ventilators for coronavirus patients after he accused the..
Credit: Reuters Studio Duration: 01:58
Published
General Motors And Ventec Partner To Make Critically Needed Ventilators

As hospitals confront a critical shortage of ventilators due to the novel coronavirus, GM is stepping up. GM announced they will be retooling a plant in Indiana to manufacture ventilators with Ventec..
Credit: Wochit News Duration: 00:32
Published
Global businesses pitch in to help battle coronavirus

Companies all over the world are joining in the battle against coronavirus, helping to make ventilators, face masks and hand sanitizer. Joe Davies reports.
Credit: Reuters Studio Duration: 01:26
Published
Stocks resume trading after halt as recession fears grow

Wall Street trading was forced to temporarily stop during Wednesday's session after a 7-percent plunge in the S&P 500 set off so-called circuit breakers. Conway G. Gittens has the market update.
Credit: Reuters Studio Duration: 02:11
Published
Australian PM 'angry' at General Motors decision

Australian Prime Minister Scott Morrison said on Monday (February 17) that he was angry and disappointed at General Motors decision to retire the Holden brand, although not surprised.
Credit: Reuters Studio Duration: 01:18
Published
You Might Like
Search this site and the web: