Simon Birmingham
Australian politician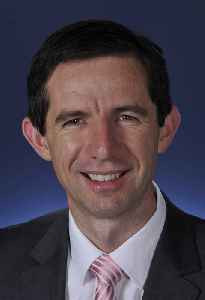 Simon John Birmingham is an Australian politician who has served as a Senator for South Australia since 2007. He is a member of the Liberal Party and has been Minister for Trade, Tourism and Investment in the Morrison Government since 2018. He previously served as Minister for Education and Training in the Turnbull Government from 2015 to 2018, and as a parliamentary secretary and assistant minister in the Abbott Government.


China silent on arrest of Australian journalist

Australia does not know why Chinese authorities have detained Australian citizen and television anchor Cheng Lei, Trade Minister Simon Birmingham said on Tuesday, adding to the mystery of why the..
Credit: Reuters - Politics Duration: 01:18
Published
You Might Like



Australia says borders likely to stay closed until 2021

Australia is unlikely to reopen its border to international travellers until next year but will look to relax entry rules for students and other long-term visitors, Trade Minister Simon Birmingham said..




Reuters - Published





Australia says border restrictions to continue for "some time to come"

Australia's restrictions on its international borders are likely to continue for "some time to come", Trade Minister Simon Birmingham said on Wednesday.




Reuters - Published





China death sentence distressing: minister

Trade Minister Simon Birmingham says the Morrison government will continue to give consular support for an Australian who has been sentence to death in China.




SBS - Published





Australian's death sentence in China not necessarily linked to tensions, minister says

Trade Minister Simon Birmingham says the Morrison government will continue to give consular support for an Australian who has been sentenced to death in China.




SBS - Published





Karm Gilespie: Australian man's death sentence in China 'distressing', minister says

Trade Minister Simon Birmingham says the Morrison government will continue to give consular support for an Australian who has been sentenced to death in China.




SBS - Published





Australian man sentenced to death in China not linked to strained relations, says minister

Federal Minister for Trade and Tourism Simon Birmingham says the case of an Australian man sentenced to death in China for drug smuggling offences is not necessarily linked to the strained relations..




SBS - Published





Simon Birmingham says China not returning his calls amid deepening rift over trade

Trade Minister Simon Birmingham has tried to speak to his Chinese counterpart of a growing trade rift without any luck.




SBS - Published





China isn't returning my calls: Trade Minister Birmingham

Trade Minister Simon Birmingham has tried to speak to his Chinese counterpart of a growing trade rift without any luck.




SBS - Published





China suspends imports from four Australian abattoirs as ties sour trade

China has suspended imports from four large Australian meat processors, Australia's Minister for Trade Simon Birmingham said on Tuesday, as sour bilateral ties threaten to disrupt the trade of several..




Reuters - Published





Australia says China suspension of beef imports not tied to call for COVID-19 inquiry

China decision to ban imports from four of Australia's largest beef processors was not a response to Canberra's call for independent inquiry into the origins of COVID-19, Australia's Minister for Trade..




Reuters - Published





Simon Birmingham 'deeply concerned' by China's threat to put tariffs on Australian barley

China is threatening to impose a tariff on Australian barley imports at a time of heightened tensions between the two countries over the COVID-19 pandemic.




SBS - Published





Australian trade minister arrives in China amid rising tensions

Australia's Minister for Trade, Simon Birmingham, on Tuesday became the highest-ranking Australian official to visit China in a year, as Canberra attempts to ensure that cooling diplomatic relations do..




Reuters - Published





As British MPs prepare for crucial Brexit vote, Australia is watching 'very closely'

Trade Minister Simon Birmingham says the government is closely monitoring the Brexit vote for the Australian implications.




SBS - Published





Australia watching Brexit vote 'closely'

Australian Trade Minister Simon Birmingham says the government is closely monitoring the Brexit vote for the Australian implications.




SBS - Published





Think before you speak on China: Birmingham's advice after 'Nazi Germany' comments

Trade Minister Simon Birmingham says people should think before they speak on sensitive foreign policy matters.




SBS - Published





Trade minister warns colleagues to think before speaking on China relations

Trade Minister Simon Birmingham says people should think before they speak on sensitive foreign policy matters.




SBS - Published





Think before you speak on China:Birmingham

Trade Minister Simon Birmingham says people should think before they speak on sensitive foreign policy matters.




SBS - Published





Minister says 'broader issues at play' over import delays of Australian coal into China

Trade Minister Simon Birmingham has defended the strength of Australia's relationship with China despite ongoing tensions and lingering questions about coal exports.




SBS - Published




Aust-EU negotiate in face of trade wars

Trade Minister Simon Birmingham said trade negotiations between Australia and the EU are symbolic in the face US-China trade wars.




SBS - Published





Labor warned tax 'stain' will haunt party

Not passing the coalition's promised tax cuts would hurt Labor at the next election, Trade Minister Simon Birmingham has suggested.




SBS - Published