Federal Court of Australia
Australian superior court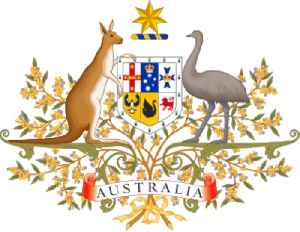 The Federal Court of Australia is an Australian superior court of record which has jurisdiction to deal with most civil disputes governed by federal law, along with some summary criminal matters. Cases are heard at first instance by single Judges. The Court includes an appeal division referred to as the Full Court comprising three Judges, the only avenue of appeal from which lies to the High Court of Australia. In the Australian court hierarchy, the Federal Court occupies a position equivalent to the Supreme Courts of each of the states and territories. In relation to the other Courts in the federal stream, it is equal to the Family Court of Australia, and superior to the Federal Circuit Court. It was established in 1976 by the Federal Court of Australia Act.


Judge 'wrong' about confidential source in Chau Chak Wing case, court told
The Sydney Morning Herald has asked an appeal bench to overturn a Federal Court decision awarding businessman Chau Chak Wing $280,000 in damages for defamation.
The Age - Published
Neil Perry's restaurant is being sued after chef claims to work 70 hours for $12 an hour
Lawyers have started a case in the Federal Court of Australia against Australian chef Neil Perry's restaurant group on behalf of a chef who was forced to work up to 70 hours a week for just $12 an..
SBS - Published
Search this site and the web:
You Might Like