Special Broadcasting Service
Australian public radio and TV network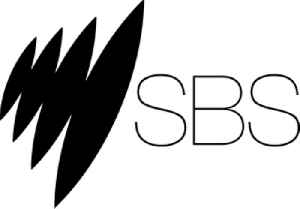 The Special Broadcasting Service (SBS) is a hybrid-funded Australian public broadcasting radio, online and television network. About 80 per cent of funding for the SBS Corporation is derived from the Australian Government. SBS operates five TV channels and seven radio networks.


You Might Like
George Savvides appointed new SBS chair
The former managing director of Medibank has served on the SBS Board since 2017.
SBS - Published
SBS is providing audio descriptions to help blind or vision-impaired Australians enjoy television more
The service will give those who are blind or vision-impaired a description of what is being shown on screen.
SBS - Published
SBS Sydney newsroom shuts after staff member tests positive for COVID-19
An SBS staff member has tested positive for COVID-19.
SBS - Published
Watch: Sydney Gay And Lesbian Mardi Gras 2020
For the first time, SBS will be broadcasting the event live on TV and via SBS On Demand. And if you're not Down Under, no worries. Coverage will be hosted by comedian Joel Creasey, presenter Narelda..
SBS - Published
Arrivederci Holden, the factory that fed my family
When Holden closes at Elizabeth on October 20, so too will the era of car manufacturing in Australia. The industry was a huge employer of post-war European migrants. Former SBS Chief Political..
SBS - Published
First two artists revealed for 'Eurovision – Australia Decides' 2020
SBS and production partner Blink TV have today announced Vanessa Amorosi and Casey Donovan will compete in 'Eurovision – Australia Decides' in February 2020.
SBS - Published
SBS World News presenter Anton Enus marks 20 years at SBS
Anton Enus joined the SBS World News team in 1999 and has told the biggest national and international news stories to audiences across Australia ever since.
SBS - Published
Opinion: As a journalist, to report freely is critical to democracy
Afghan refugee and the executive producer of SBS Pashto Abdullah Alikhil says trust is so precious. If you lose it, getting it back – if you ever do - will be a long struggle.
SBS - Published
TV director behind SBS, subtitles and Bananas in Pyjamas
Under Manzoufas' guidance, Bananas in Pyjamas went international and the ABC purchased a huge catalogue of movies.
The Age - Published
Australia's Hong Kong community have grave fears for pro-democracy protests
Chinese Australian MP, Gladys Lui has told SBS the protests in Hong Kong have been painful to watch. But some Australians say the response has been inadequate and are urging her to speak out more..
SBS - Published
Exclusive: Yazidi boy forced to fight with IS could be reunited with family in Australia
EXCLUSIVE: SBS understands the Australian government is considering a visa application from a teenager who was kidnapped and trained as a child soldier by the terrorist group.
SBS - Published
SBS wins Logie for most outstanding sports coverage
SBS's coverage of the 2018 FIFA Men's Football World Cup has won the Logie for most outstanding sports coverage.
SBS - Published