Federal Communications Commission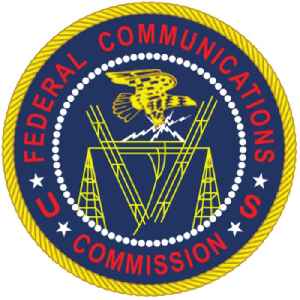 The Federal Communications Commission (FCC) is an independent agency of the United States government created by statute to regulate interstate communications by radio, television, wire, satellite, and cable. The FCC maintains jurisdiction over the areas of broadband access, fair competition, radio frequency use, media responsibility, public safety, and homeland security.


Net neutrality supporter sentenced for death threats to FCC Chairman Pai
A California man was sentenced to 20 months in prison on Friday after pleading guilty for threatening to kill the family of U.S. Federal Communications Commission Chairman Ajit Pai over the regulator's..
Reuters - Published
Democratic House Votes to Restore Net Neutrality - But There's a Long Road Ahead
by Adam Yardley - The US House of Representatives has voted to bring the Obama-era Net Neutrality rules back into law following months of speculation. However, with the bill set to undergo further..
One News Page Staff - Published
Search this site and the web:
You Might Like