Golden Temple
Sikh main holy site; building in India
---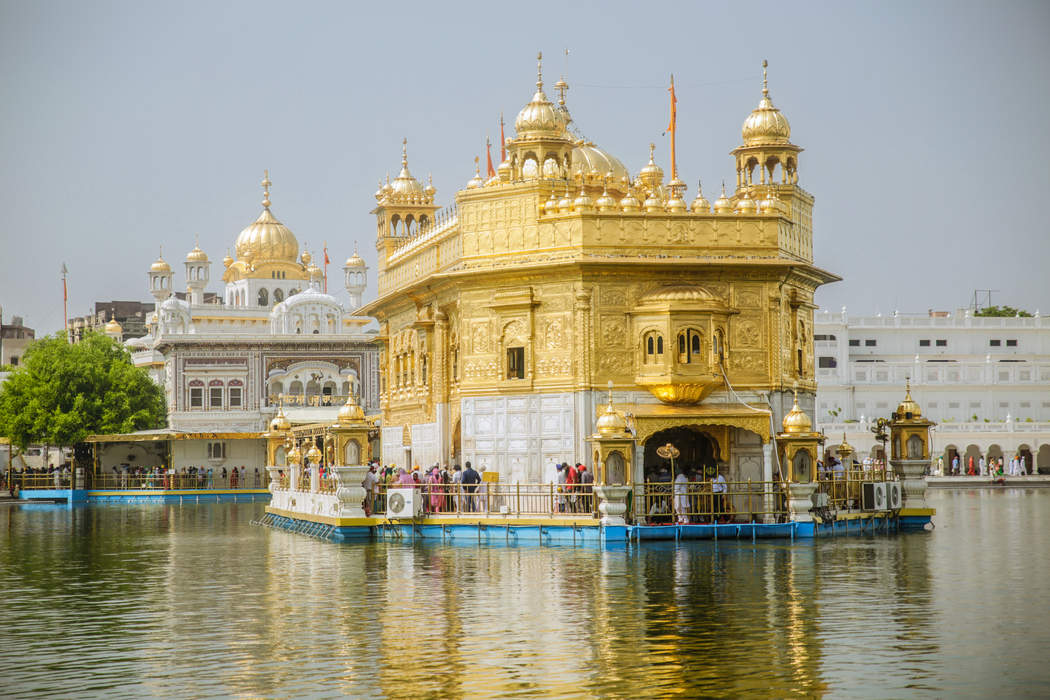 The Golden Temple is a gurdwara located in the city of Amritsar, Punjab, India. It is the preeminent spiritual site of Sikhism.
In a controversial move, cricketer Harbhajan Singh paid tribute to Khalistani terrorist Jarnail Singh Bhindranwale and others..
Golden Temple media coverage
On the occasion of 400th birth anniversary of Guru Teg Bahadur, a 'Nagar Kirtan' was organised by Shiromani Gurdwara Parbandhak..