Dubai
Metropolis in United Arab Emirates
---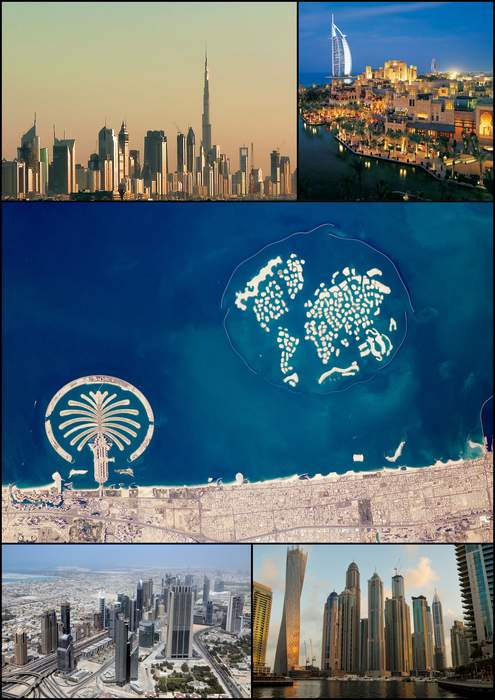 Dubai is the most populous city in the United Arab Emirates (UAE) and the capital of the Emirate of Dubai. Established in the 18th century as a small fishing village, the city grew rapidly in the early 21st century into a cosmopolitan metropolis with a focus on tourism and hospitality. Dubai is one of the world's most popular tourist destinations with the second most five-star hotels in the world, and the tallest building in the world, the Burj Khalifa.
Dina Khataan specializes in fluid art, sometimes setting her work ablaze in Dubai's deserts.
Possibly most famous for the largest seaport in the Middle East, Jebel Ali is also a perfect leisure getaway with theme parks,..
Based in Dubai, entrepreneur Ebraheem Al Samadi's company, Forever Rose London, produces luxury, natural roses that can last for..
In this episode, Taste explores how Dubai's best restaurants are working hard to create a more sustainable future with regard to..