SBS World News
Australian news service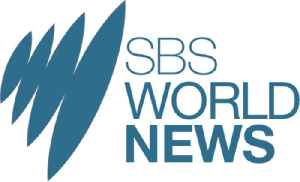 SBS World News
is the news service of the Special Broadcasting Service in Australia. Its flagship nightly bulletin is broadcast at
6.30pm
on SBS with additional weeknight 'late' bulletins from
10.30pm
on SBS.
You Might Like
Catch up: SBS World News (5 July 2020)
Did you miss the latest SBS World News bulletin? You can catch up on all the major national and international news stories of the day right here.
SBS - Published
Australia is crying out for more care workers but coronavirus is causing visa delays
Aged and disability service providers have told SBS News they hope the federal government will include the proposed care roles into the Skilled Migration Occupation List to help boost their staffing..
SBS - Published
International Student Carolina is one of thousands to have her wages stolen in Australia
A study has found wage theft is "veering into modern slavery" when it comes to Australia's international students. As part of a series of reports, SBS News speaks to one student who is being underpaid.
SBS - Published
Her course went online, so international student Johanna asked for a fee reduction
In the third of a series of reports on international students in Australia, SBS News speaks to those who lost their jobs due to COVID-19 but are still having to pay full-price tuition fees. 
SBS - Published
International student Andres tried to access his super but realised it had never been paid
In the first of a series of reports about the impact of COVID-19 and the recession on Australia's international students, SBS News hears from students who have not been able to access their..
SBS - Published
Prominent Australian dementia support advocate Edie Mayhew dies aged 69
Victorian woman Edie Mayhew lived with dementia for 10 years and featured in SBS News's My Australia series.
SBS - Published
Watch: SBS World News live
Coming up on SBS World News, Qantas axes 6-thousand jobs, America's biggest daily jump in coronavirus cases in 2 months and Prince William takes every precaution as he meets scientists working on a..
SBS - Published
This Hong Kong student protester fled to Australia. Now he's seeking asylum
EXCLUSIVE: Facing rioting charges and 10 years in prison, a frontline protester in last year's pro-democracy demonstrations has spoken to SBS News about his desperate claim for asylum in Australia.
SBS - Published
As US protests rage, African-Americans urge Australia to also confront racism
As mass protests continue across the US after the death of George Floyd at the hands of Minneapolis police, SBS News talks to African-Americans living in Australia about racism in the US and their new..
SBS - Published
As newsrooms disappear and shrink across Australia, these 'invisible' multicultural newspapers are going strong
Dozens of multicultural newspapers operate around the country, keeping Australia's migrant communities informed and entertained. SBS News looks at how these mastheads have fared over recent years and..
SBS - Published
Canterbury Bankstown Torch newspaper to continue print edition
Correction: A story produced by SBS News incorrectly stated the Canterbury Bankstown Torch newspaper would cease print production.
SBS - Published
The woman fighting to see the Aboriginal flag fly permanently on the Sydney Harbour Bridge
Ahead of Reconciliation Week, Cheree Toka tells SBS News about where her long-fought battle to see the Aboriginal flag flying year-round is up to and what motivates her to keep going.
SBS - Published
Faces of the frontline: How these vulnerable workers survived coronavirus in Australia
From supermarket staff to nurses, those on the frontline of the COVID-19 pandemic have continued to show up for work to help Australia recover, while migrants on temporary visas have been hit hard by..
SBS - Published