SBS World News
Television series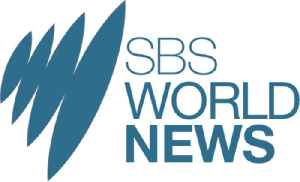 SBS World News
is the news service of the Special Broadcasting Service in Australia. Its flagship nightly bulletin is broadcast at
6.30pm
on SBS with additional weeknight 'late' bulletins from
10.30pm
on SBS.
SBS World News: Live stream
For a full wrap of national news with an international focus, tune into SBS World News.
SBS - Published
From union boss to wannabe PM: Bill Shorten's career timeline
Bill Shorten was long touted as a potential prime minister by many within the Labor Party. But on election night 2019, it wasn't to be. Here, SBS News looks back at his political career.
SBS - Published
Watch: SBS World News Election Special live
Watch SBS World News right here for all the latest news including all the details on the federal election and what seats have been won and lost.
SBS - Published
Medicare, pathway to Asia and fighting apartheid: How Bob Hawke's government changed Australia
Bob Hawke said his work to end apartheid in South Africa was one of his proudest achievements. SBS News takes a look back at Australia's longest serving Labor prime minister and his legacy.
SBS - Published
The life and legacy of Bob Hawke
He's been described as the labour movement's "Greatest son" and his achievements helped shape modern Australia. Bob Hawke - the Labor Party's longest serving Prime Minister, has died aged 89. SBS World..
SBS - Published
Exclusive: 71 per cent of Australians want a more diverse parliament, poll reveals
Days before the federal election, an SBS News-commissioned poll has found the majority of Australians want to see more women, young people and Indigenous Australians in the corridors of power.
SBS - Published
Visa applicants with a disability facing discrimination, 10 years after being promised change
After a hearing-impaired teenager was finally granted the right to stay in Australia, SBS News has found a 2009 bipartisan inquiry - that included Scott Morrison - ruled the Australian immigration..
SBS - Published
Should you trust the polls?
The latest polls show Labor in the lead ahead of the Federal Election, but can we trust the opinion polls to predict who will win on May 18? SBS News explains how polling works.
SBS - Published
'English only': Labor accuses Liberal volunteers of racist slurs in marginal Sydney seat
Labor's Reid candidate Sam Crosby told SBS News he has lodged a complaint over two alleged instances he witnessed of Liberal volunteers using racist language.
SBS - Published
You Might Like