Maharashtra
State in western India
---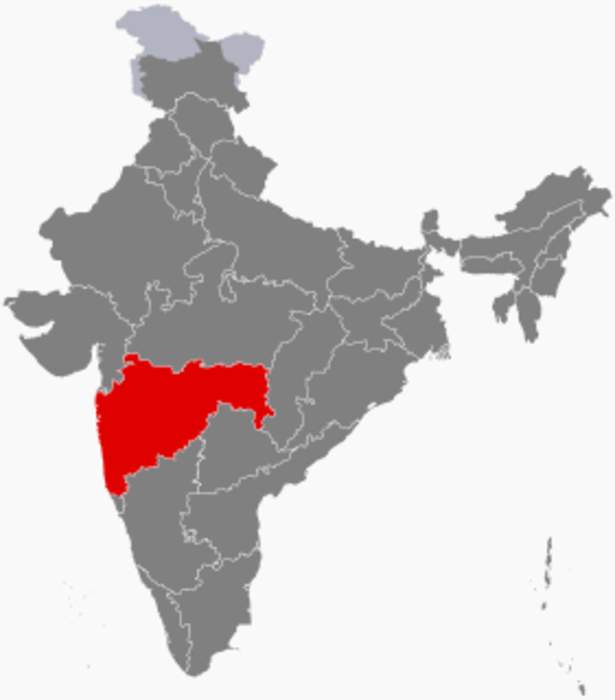 Maharashtra is a state in the western peninsular region of India occupying a substantial portion of the Deccan Plateau. Maharashtra is the second-most populous state in India as well as the third-most populous country subdivision in the world. It was formed on 1 May 1960 by splitting the bilingual Bombay State, which had existed since 1956, into majority Marathi-speaking Maharashtra and Gujarati-speaking Gujarat. The state is divided into 6 divisions and 36 districts, with the state capital being Mumbai, also the most populous urban area in India and Nagpur serving as the winter capital. The Godavari and the Krishna are the two major rivers in the state. Marathi is the most widely spoken language and is also the official language of the state. The forest cover in the state is 16.47% of the state's geographical area. Out of total cultivable land in Maharashtra about 60% land is under food grain crops with Jowar being the dominating crop.
Approximately 200 people are now known to have died in flooding in the Indian state of Maharashtra.
Maharashtra media coverage
Heavy rains in western Maharashtra state triggered landslides and flooding, killing more than 100 people and causing widespread..
The death toll in Maharashtra owing to rain-related incidents went up to 100 at least while 59 remained missing; Indian..