Division of Boothby
Australian federal electoral division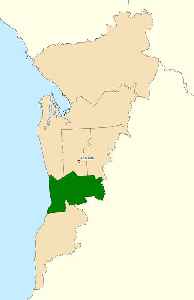 The Division of Boothby is an Australian electoral division in South Australia. The division was one of the seven established when the former Division of South Australia was redistributed on 2 October 1903 and is named after William Boothby (1829–1903), the Returning Officer for the first federal election.


Liberals' Flint wins in Boothby in SA
Labor's Nadia Clancy has conceded defeat to Liberal Nicolle Flint in the marginal Adelaide seat of Boothby.
SBS - Published
Close race in Boothby in SA election count
The seat of Boothby remains the only SA seat that is still undecided after Saturday's federal election.
SBS - Published
Libs to hold Boothby according to SA poll
A new opinion poll suggests the Liberal Party will hold South Australia's most marginal seat of Boothby at Saturday's federal election.
SBS - Published
Search this site and the web:
You Might Like