Mitch McConnell
U.S. Senator from Kentucky, Senate Majority Leader
---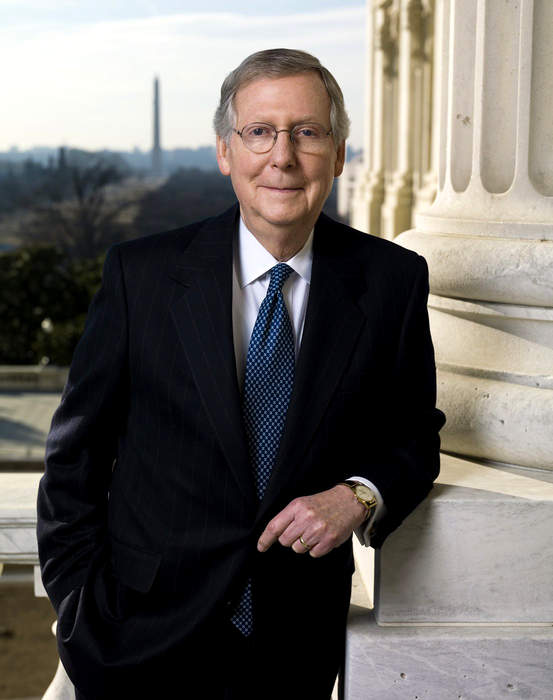 Addison Mitchell McConnell Jr. is an American politician currently serving as Kentucky's senior United States senator and currently serving as Senate majority leader. McConnell is the second Kentuckian to serve as a party leader in the Senate, the longest-serving U.S. senator for Kentucky in history, and the longest-serving leader of U.S. Senate Republicans in history.
Republican Sen. Lindsey Graham criticized the House impeachment efforts on Wednesday. Graham appeared to shade Senate Majority..
Mitch McConnell media coverage
Senate Majority Leader Mitch McConnell has told associates that he thinks President Donald Trump committed impeachable offenses..
[NFA] Protesters supporting Donald Trump swarmed the U.S. Capitol on Wednesday, putting it on lockdown, as Vice President Mike..
PA - Press Association STUDIO