YouTube
Online video platform owned by Google
---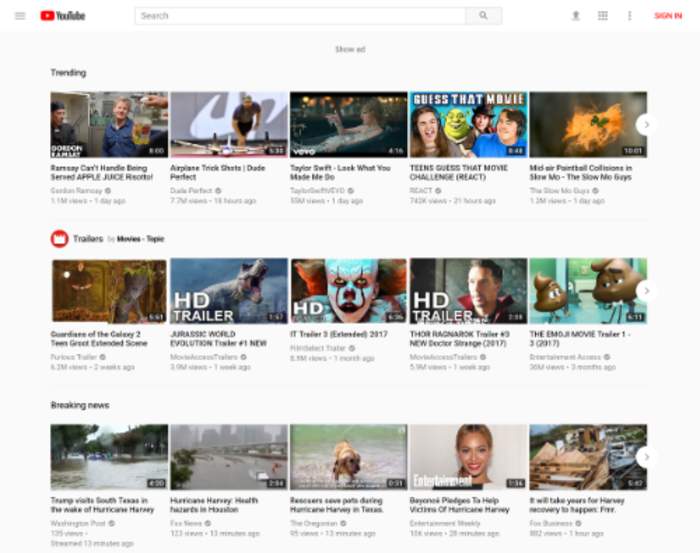 YouTube is an American online video sharing and social media platform launched by Steve Chen, Chad Hurley, and Jawed Karim in February 2005. Around the world, its users watch more than one billion hours of videos each day. YouTube content creators, popularly referred to as YouTubers, upload over 100 hours of content per minute.
Axios first reported that the video-streaming platform will ban certain ads.
On Sunday, 26-year-old YouTube star Logan Paul survived an 8 round exhibition fight against 44-year-old retired legend Floyd..
John Warnock Hinckley Jr. spent 35 years in a psychiatric hospital after shooting President Reagan in 1981. CNN's Jean Casarez..