Warren Buffett
American investor, entrepreneur, and businessperson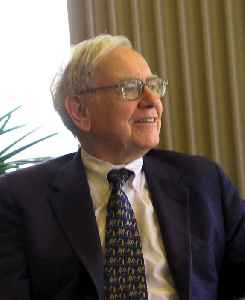 Warren Edward Buffett is an American investor, business tycoon, and philanthropist, who is the chairman and CEO of Berkshire Hathaway. He is considered one of the most successful investors in the world and has a net worth of US$70.5 billion as of April 2020, making him the fourth-wealthiest person in the world.


Musk Richer Than Buffet

Elon Musk is officially richer than Warren Buffett. Tesla stock, of which Musk is the largest holder, continues to hit record highs. Musk is worth 70-billion dollars. Tesla stock is up 259% in 2020..
Credit: Wochit News Duration: 00:27
Published
Elon Musk Richer Than Warren Buffett

(CNN) Tesla CEO Elon Musk just zoomed past Warren Buffett on the Bloomberg Billionaires Index to become the world's seventh wealthiest person. Musk's fortune rose more than $6 billion Friday after..
Credit: Wochit News Duration: 00:33
Published
Trump Criticizes Warren Buffet's Airline Sales

President Donald Trump criticized Warren Buffet for getting rid of his airline investments. While Trump said he had "a lot of respect for him," he said even people like Buffet "make mistakes."..
Credit: Wochit News Duration: 00:32
Published
You Might Like
No news matches found
Sorry, we were unable to find any results in our database for your query
Free news archive access

Did you know?
You are eligible to search our news archive with millions of news references free of charge.

To do this, please sign in first at the top of the screen.

• Information about free access to our news archive


Search this site and the web: