Bob Brown
Former Australian Greens politician, medical doctor, environmentalist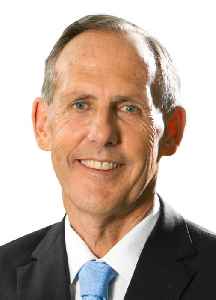 Robert James Brown is a former Australian politician, medical doctor, and environmentalist who is a former Senator, and former Parliamentary Leader of the Australian Greens. Brown was elected to the Australian Senate on the Tasmanian Greens ticket, joining with sitting Greens Western Australia senator Dee Margetts to form the first group of Australian Greens senators following the 1996 federal election. He was re-elected in 2001 and in 2007. He was the first openly gay member of the Parliament of Australia, and the first openly gay leader of an Australian political party.


Adani an Australian litmus test: Bob Brown
Former federal Greens leader Bob Brown is leading a convoy of people opposed to Adani's planned coal min the Queensland's Galilee Basin.
SBS - Published
Anti-Adani convoy heads north from Sydney
Former Greens leader and conservationist Bob Brown leads the charge towards the Adani coalmine in Queensland.
The Age - Published
Bob Brown leads anti-Adani convoy to Qld
A convoy led by former Greens leader Bob Brown protesting Adani's controversial Carmichael coal mine has left Hobart.
SBS - Published
Search this site and the web:
You Might Like