Woolworths Supermarkets
Supermarket chain in Australia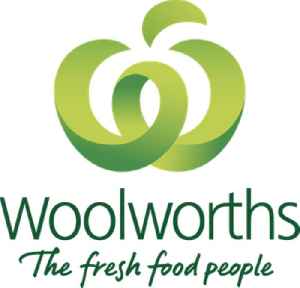 Woolworths Supermarkets is an Australian supermarket/grocery store chain owned by Woolworths Group. Founded in 1924, Woolworths along with Coles forms a near-duopoly of Australian supermarkets accounting for about 80% of the Australian market.


Coles and Woolworths in plastic toy promo wars
Coles is launching its latest range of plastic trinkets - available at the checkout, while Woolworths says its new plastic Lion King toys are recyclable.
SBS - Published
Coles relaunches plastic check-out toys
Coles is preparing to launch its latest range of plastic kiddies' trinkets, as Woolworths promises a fully-recyclable range of paper-based collectibles.
SBS - Published
Woolies candle recalled over fire hazard
Woolworths is recalling a Christmas-themed candle because it poses a fire hazard.
SBS - Published
Milk sold in Coles, Woolworths and IGA recalled over contamination fears
Shoppers are being warned to check their milk following a recall of eight varieties sold in Victoria and NSW amid fears they may contain cleaning solution.
SBS - Published
Why Woolworths is a better option than IGA for own-brand products
If you're a fan of buying supermarkets' own-brand products, you would be better off shopping at Woolworths rather than IGA, obesity experts say.
The Age - Published
Big W job losses a blow to SA
South Australian Treasurer Rob Lucas says he hopes Woolworths can find new jobs for distribution centre workers in SA.
SBS - Published
You Might Like