South Sea Islanders
Australian descendants of Pacific Islanders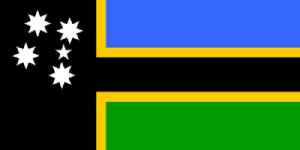 In an Australian context, South Sea Islanders refers to Australian descendants of Pacific Islanders from more than 80 islands in the South Seas – including the Melanesian archipelagoes of the Solomon Islands, New Caledonia and Vanuatu – who were kidnapped or recruited between the mid to late 19th century as labourers in the sugarcane fields of Queensland. Some were kidnapped or tricked into long-term indentured service. At its height, the recruiting accounted for over half the adult male population of some islands.


A forgotten piece of Australia's islander history is being demolished to build a car park
A series of 120-year-old walls built by South Sea Islander labourers are being destroyed in the NSW town of Cugden, angering their descendants.
SBS - Published
Search this site and the web:
You Might Like