Sun Yang
Chinese swimmer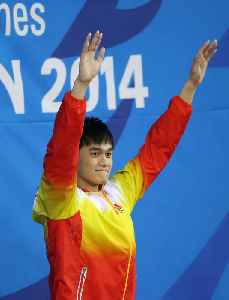 Sun Yang is a Chinese Olympic and world-record-holding competitive swimmer. In 2012, he became the first Chinese man to win an Olympic gold medal in swimming. Sun is the first male swimmer in history to earn Olympic and World Championship gold medals at every freestyle distance from 200 metres to 1500 metres. A three-time Olympic gold medalist and eleven-time world champion, he is also the most decorated Chinese swimmer in history. NBC Sports described Sun as "very arguably the greatest freestyle swimmer of all time."


Swimming champion Sun dismisses Horton as 'hater'
Controversial Chinese star Sun Yang says critics Mack Horton and Duncan Scott are "haters" and has described himself as a champion of athletes' rights.
SBS - Published
Swimmers face bans, loss of medals over podium protests after Sun Yang controversy
FINA have reportedly ushered in a new Code of Conduct provision that could lead to bans for swimmers who launch another podium protest at the world swim titles.
SBS - Published
British swimmer snubs Chinese rival days after Australian Mack Horton's protest
Another professional swimmer has refused to shake hands with freestyler Sun Yang, amid allegations of doping against the Chinese athlete.
SBS - Published
Horton-Sun feud set to resume amid second face off at the World Championships
Australia's Mack Horton looks set to resume his bitter rivalry with Sun Yang when the pair feature in the 800m freestyle at the world swim titles on Tuesday.
SBS - Published
Why an Australian Olympic swimmer refused to share a podium with his Chinese rival
Fresh tensions have erupted between Australian Olympic swimmer Mack Horton and China's Sun Yang at the World Championships in South Korea.
SBS - Published
Search this site and the web:
You Might Like