Kevin Spacey
American actor, director and producer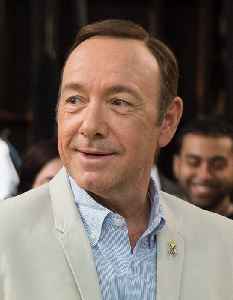 Kevin Spacey Fowler is an American actor, producer, and singer. Spacey began his career as a stage actor during the 1980s, obtaining supporting roles in film and television. Spacey's first roles in film were in Mike Nichols' Heartburn (1986), and Working Girl (1988). He gained critical acclaim in the 1990s, with an Academy Award for Best Supporting Actor for the neo-noir crime thriller The Usual Suspects (1995) and an Academy Award for Best Actor for the midlife- crisis themed drama American Beauty (1999). Spacey's other starring roles have included Glengarry Glen Ross (1992), the comedy-drama film Swimming with Sharks (1994), the psychological thriller Seven (1995), the neo-noir crime film L.A. Confidential (1997), the drama Pay It Forward (2000), the science fiction-mystery film K-PAX (2001), the musical biopic Beyond the Sea (2004), the superhero film Superman Returns (2006), and the action film Baby Driver (2017).


You Might Like
Kevin Spacey Sued Over Alleged 1986 Sexual Assault in NYC
"Star Trek: Discovery" actor Anthony Rapp is suing Kevin Spacey for an alleged sexual assault ... and now there's another plaintiff making an additional claim. Rapp filed suit in NYC claiming he met..
TMZ.com - Published
Spacey shows up for groping case hearing
Disgraced actor Kevin Spacey has made a rare appearance at a hearing involving charges he groped a teenager, as his lawyers urged the judge to set a trial date.
SBS - Published
Search this site and the web: