Childbirth
Expulsion of a fetus from the pregnant mother's uterus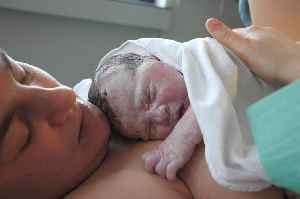 Childbirth, also known as labour and delivery, is the ending of a pregnancy by one or more babies leaving a woman's uterus by vaginal passage or Caesarean section. In 2015, there were about 135 million births globally. About 15 million were born before 37 weeks of gestation, while between 3 and 12% were born after 42 weeks. In the developed world most deliveries occur in hospitals, while in the developing world most births take place at home with the support of a traditional birth attendant.


NSW coalition leads Labor 51-49: Newspoll
The latest Newspoll shows the NSW coalition has a 51-49 per cent lead over Labor in two-party-preferred terms.
SBS - Published
Auditor agrees to probe fed sports grant
Labor has welcomed a decision by the auditor-general to probe a Morrison government sports grant program.
SBS - Published
Labor vows more mental support for AFP
Federal police officers would have access to $5 million worth of extra mental health support services over four years if Labor wins the next election.
SBS - Published
Labor promises $1b for hospital upgrades
Labor is promising to spend $1 billion fixing up ageing hospital infrastructure across the country, if it wins the federal election.
SBS - Published
Water bombers, smoke jumpers fire up Labor
Labor has promised if it wins the federal election it will spend $101 million to boost Australia's aerial firefighting capacity.
SBS - Published
Search this site and the web:
You Might Like