Childbirth
Expulsion of a fetus from the pregnant mother's uterus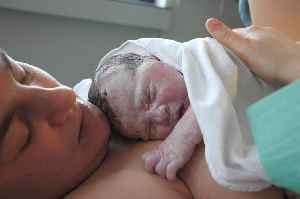 Childbirth, also known as labour and delivery, is the ending of pregnancy where one or more babies leaves a woman's uterus by passing through the vagina or by Caesarean section. In 2015, there were about 135 million births globally. About 15 million were born before 37 weeks of gestation, while between 3 and 12 percent were born after 42 weeks. In the developed world most deliveries occur in hospitals, while in the developing world most births take place at home with the support of a traditional birth attendant.


Labor presses for access to China briefings
Labor is pushing for department briefings on Australia's relationship with China to be shared with MPs amid hopes of fostering a better debate on the issue.
SBS - Published
Search this site and the web:
You Might Like