Equinor
Norwegian oil and gas company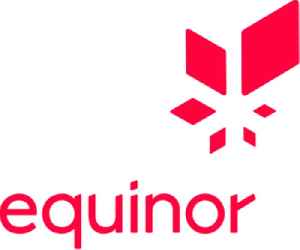 Equinor ASA is a Norwegian multinational energy company headquartered in Stavanger, Norway. It is a petroleum and wind energy company with operations in thirty-six countries. By revenue, while under Statoil name, Equinor was ranked by Forbes Magazine (2013) as the world's eleventh largest oil and gas company and the twenty-sixth largest company, regardless of industry, by profit in the world. The company has about 20,200 employees.


Equinor to clean up onshore post-hurricane Bahamas oil spill
Equinor will clean up the onshore oil spill discovered this week at its Bahamas storage terminal in the aftermath of hurricane Dorian, the Norwegian energy company said on Sunday.
Reuters - Published
Oil company asked for more Bight plan info
International energy company Equinor has been told to give more information on its environmental plan for drilling in the Great Australian Bight.
SBS - Published
Equinor stands firm on Bight exploration
Shareholders in energy giant Equinor have batted away a proposal to call off oil exploration activities in sensitive areas, like the Great Australian Bight.
SBS - Published
Search this site and the web:
You Might Like