Peru
Country in South America
---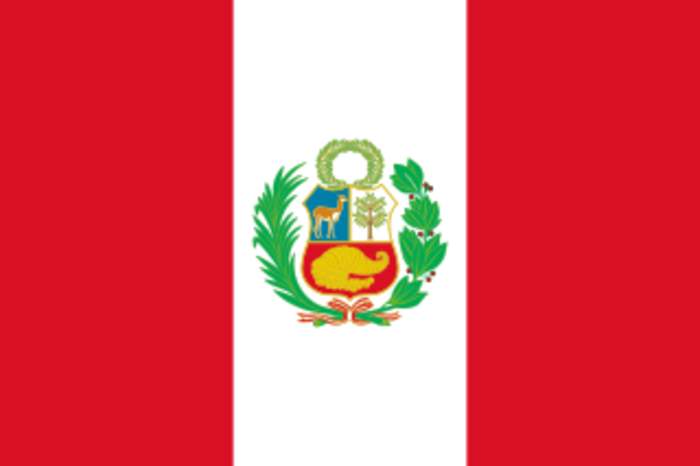 Peru, officially the Republic of Peru, is a country in western South America. It is bordered in the north by Ecuador and Colombia, in the east by Brazil, in the southeast by Bolivia, in the south by Chile, and in the south and west by the Pacific Ocean. Peru is a megadiverse country with habitats ranging from the arid plains of the Pacific coastal region in the west to the peaks of the Andes mountains extending from the north to the southeast of the country to the tropical Amazon Basin rainforest in the east with the Amazon river. Peru has a population 33 million, and its capital and largest city is Lima. At 1.28 million km2, Peru is the 19th largest country in the world, and the third largest in South America.
Peruvian President-elect Pedro Castillo's victory is confirmed after weeks of uncertainty that fuelled deep divisions.
Peru is seeing an alarming rise in coronavirus infections. The country has the highest per capita COVID-19 death rate in the world,..
Peru elections: Prosecutor requests jail for Fujimori