New York (state)
State of the United States
---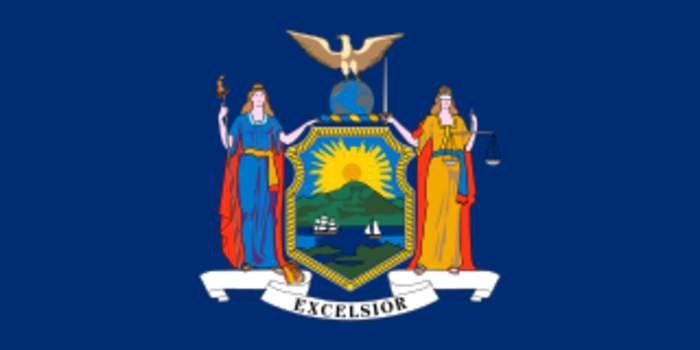 New York is a state in the Mid-Atlantic and Northeastern regions of the United States. It was one of the original thirteen colonies forming the United States. With a total area of 54,556 square miles (141,300 km2), New York is the 27th largest state by land area; its population of more than 20 million people in 2020 makes it the fourth most populous state in the United States. The state is bordered by New Jersey and Pennsylvania to the south and Connecticut, Massachusetts, and Vermont to the east; it has a maritime border with Rhode Island, east of Long Island, as well as an international border with the Canadian provinces of Quebec to the north and Ontario to the northwest. It is sometimes called as New York State to distinguish it from New York City, which is its largest city and contains 44% of the state's population.
British tennis fans who witnessed Emma Raducanu's stunning straight-set US Open victory in New York have celebrated the..
New York (state) media coverage
New York Lt. Gov. Kathy Hochul tells CNN's Jake Tapper that it "won't be difficult" for her to end a legacy of corruption..
Faced with mounting legal pressures and demands for his departure from President Joe Biden and others, New York Governor Andrew..
PA - Press Association STUDIO