North Dakota
State in the United States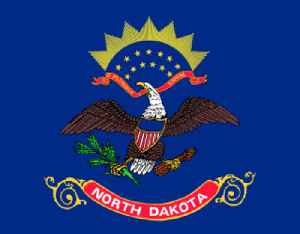 North Dakota is a U.S. state in the midwestern and northern regions of the United States. It is the nineteenth largest in area, the fourth smallest by population, and the fourth most sparsely populated of the 50 states. North Dakota was admitted to the Union on November 2, 1889, along with its neighboring state, South Dakota. They were the 39th and 40th states admitted to the union. Before signing the statehood papers, President Benjamin Harrison shuffled the papers so that no one could tell which became a state first. Its capital is Bismarck, and its largest city is Fargo.


U.S. records over 7 million COVID-19 cases

The number of novel coronavirus cases in the United States topped 7 million - more than 20% of the world's total - as Midwest states reported spikes in COVID-19 infections in September, according to a..
Credit: Reuters - Politics Duration: 01:45
Published
U.S. coronavirus cases top 6 million

U.S. cases of the novel coronavirus surpassed 6 million on Sunday as many states in the Midwest reported increasing infections, according to a Reuters tally. This report produced by Yahaira Jacquez.
Credit: Reuters - Politics Duration: 01:43
Published
You Might Like
Search this site and the web: