Urdu
National language and lingua franca of Pakistan; one of the official languages of India; standardised register of Hindustani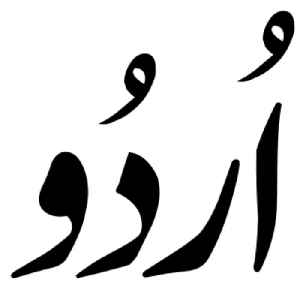 Urdu – also known as Lashkari – or Modern Standard Urdu is often described as a Persianised standard register of the Hindustani language. Urdu is the official national language, and lingua franca, of Pakistan. In India, it is one of 22 constitutionally recognised official languages, having official status in the five states of Bihar, Jharkhand, Telangana, Uttar Pradesh and West Bengal, as well as the national capital territory of Delhi.


Hum-safar (Co-travellers)

The Hindustan Times invited five artists to create an original work on the theme of Mumbai and the pandemic. National Award winning lyricist and former Parliamentarian Javed Akhtar wrote a poem, which..
Credit: HT Digital Content Duration: 03:12
Published
Last rites of Urdu poet Rahat Indori performed

The last rites of Urdu poet and lyricist Dr. Rahat Indori was performed in Madhya Pradesh's Indore. People wearing PPE kits gathered to pay their tribute to the poet. The legendary Urdu poet passed..
Credit: ANI Duration: 01:25
Published
Covid update: India drug shortage easing says firm; Russia vaccine ready

From the supply of antiviral drug remdesivir stabilising in India after shortage as per producer Cipla, to Russia becoming the first nation to declare a vaccine ready for use - here are the top news..
Credit: HT Digital Content Duration: 03:13
Published
Kashmiri girl working towards preserving Calligraphy art

Due to modern technology the age old traditional of Calligraphy art in Kashmir is dying and in order to preserve this, a Kashmiri girl Saima is taking keen interest to preserve the ages-old traditional..
Credit: ANI Duration: 02:11
Published
You Might Like
Search this site and the web: