KUNG FU PANDA 3
Dir: Jennifer Yuh Nelson, Alessandro Carloni
Starring Jack Black, J.K. Simmons, Dustin Hoffman, Bryan Cranston, Angelina Jolie, Lucy Liu, Seth Rogen, David Cross, Jackie Chan





4 STARS (out of 5)
The Kung Fu Panda series is one that has been met with both critical acclaim and box office success alike – a rare balance for an animated movie in its period that hadn't been borne out of Disney or Pixar – and rightly so. The series so far has managed to mould Eastern mythology with a great returning cast and stunning animation that has stood head and shoulders above its closest rivals. Despite its goofy title, Kung Fu Panda is not as goofy a movie as it first appears – and neither is its sequel – offering some genuine character development, comic timing and fantastic visual design. So, the question is – does Kung Fu Panda 3 live up to expectations and finalize the trilogy in a fitting manner?
The third movie opens with a the movie's villain – a vengeful spirit warrior by the name of Kai – on the hunt for Kung Fu masters to steal energy from and form his own formidable fighting team – and Po, the loveable but bungling 'Dragon Warrior', meeting his long-lost birth father. From here, the panda opts to join his father on a journey to meet his own kind, and in an effort to learn the secrets of 'chi' – and to eventually take on the merciless Kai, who seeks to capture Po's fellow warriors one by one. What transpires is a journey of self-discovery for the panda, and one where he finds himself battling for the future of the mortal realm.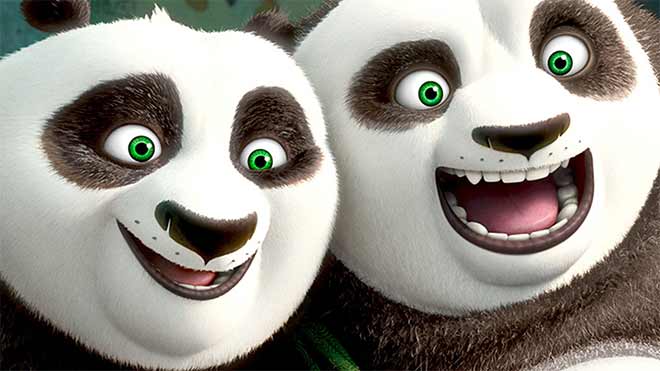 Despite the rather complicated plot synopsis, anyone that's caught up with the saga so far will catch on quick – as the returning cast do a fantastic job of injecting the same energy they have applied to the two earlier movies – and the script manages to glean further character development, laughs and drama from even the lowliest of side characters. When the movie wants to be funny, it manages to be with gusto – in animation, dialogue and delivery – and it's fantastic to finally see a number of side characters from the earlier movies get their time in the sun, most notably David Cross' Crane and Seth Rogen's Mantis.
Visually, Kung Fu Panda 3 delivers. While it seamlessly blends into the first two movies in terms of style and direction, it continues to offer fantastic new character designs, 2D sequences and beautiful scenery that we've come to expect from Dreamworks. Truly, this is one of the studio's premier franchises – while it may divide some on its character direction and story, it cannot be denied that this is one of the better-looking brands that the company have run with over the past few years.
Kung Fu Panda 3 - Official Trailer (20th Century Fox)
If anything can be said against Kung Fu Panda 3, however, it is that it does stray into formulaic territory on occasion, and that greater tension is avoided by such use of tropes and downplaying the power of the villain. While Kai is offered as a slightly pompous and joke character initially despite his big words and menace, he offers genuine threats to Po and his world – which, sadly, don't communicate well thanks to unbalanced tone. As the third in the franchise, too, while it offers a great new platform for the characters we've come to love and a series of jokes that really do connect, it offers little in the way of any big closure – perhaps suffering from 'third movie syndrome' – meaning that the struggle to provide a definitive closure may have been all too real from the offset.
As such, while Kung Fu Panda 3 ties matters up nicely in terms of its own plot and character development, it leaves the door open far too widely for a further sequel – and, while I can't blame Dreamworks for wanting to press ahead with such a movie given its colossal success this year, I feel that it may be a convenient time to let the world of Po and company rest for an extended period.
As a movie for all the family to enjoy, it hits every target – and as a Kung Fu Panda movie, it's great – it just doesn't strive ahead of its predecessors to offer anything ground-breaking. This, however, doesn't make it any less fantastic, nor any less hilarious. By all means see it if you enjoyed the first two – you will not leave disappointed.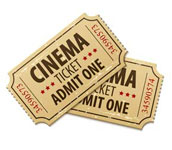 » See more of Graham's Movie Reviews