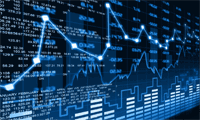 Cryptocurrencies
---
KTNV Channel 13 Las Vegas
Cryptocurrency makes the headlines everyday, but what is crypto really about? #MorningBlendSponsor
Cryptocurrencies media coverage
Titan, a token run by a group called Iron Finance, lost billions in theoretical value on June 17. Watch the video explainer to..
CBS4's Femi Redwood reports Americans have lost more than $80 million in cryptocurrency scams between October 2020 and March 2021...
SafeMoon Wallet went live on June 15.
Jim Cramer criticizes MicroStrategy, but does note that investors looking to get exposure to Bitcoin could eye the stock.
As emerging technologies like blockchain, AI, and cryptocurrencies continue to garner interest, digitally minded entrepreneurs..
NFTs are hot, but none are arguably hotter than artist Max Denison-Pender's 'Take me to the Moon,' a self-portrait destroyed in a..